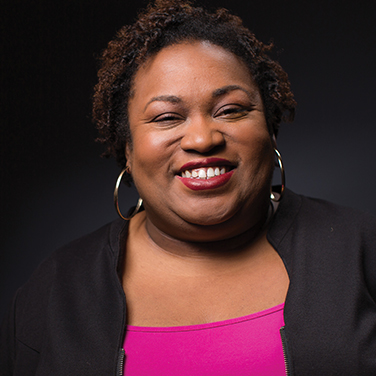 FEATURED PANELIST
Brittney Cooper
Feminist Scholar and Author of "Beyond Respectability: The Intellectual Thoughts of Race Women"
Brittney Cooper is associate professor of Women's and Gender Studies and Africana Studies at Rutgers University. She is a widely sought-after public speaker at universities throughout the country and an in-demand commentator for radio, podcasts and television.
Her work and words have appeared at MSNBC, BET, NPR, PBS, The New York Times, the Los Angeles Times, TV Guide, New York Magazine, Salon.com, The Root (root.com), and Al Jazeera America, among many others. She is a regular contributor at Cosmpolitan.com and cofounder of the Crunk Feminist Collective and blog.
Cooper is author of the award-winning book "Beyond Respectability: The Intellectual Thought of Race Women" (University of Illinois Press, 2017) and "Eloquent Rage: A Black Feminist Discovers Her Superpower" (St. Martin's Press, 2018). She is also coeditor of "The Crunk Feminist Collection" (The Feminist Press, 2017).