Our Instructors
Phillip Ballo
Phil Ballo is a library professional with significant involvement with maker technology. He currently holds two masters degrees in history and library and information sciences See More
[MLIS degree will be completed in December] and often combines the two to make meaningful projects.
Lorrie Blackard Friet
Lorrie Blackard Friet has a BFA in Studio Art & a MFA in Design. Also know as thewavepainter, Lorrie's artwork is featured in collections across the United States as well as in Sweden & Germany. See More
In San Diego, she has facilitated several community murals. She has been the lead instructor/ trainer at the San Diego Floating Lab for over 5 years & brings her passion for the ocean to the classroom. An educational specialist, Lorrie endeavors to infuse STEAM content with hands on experiments, arts, & crafts. For more information: www.facebook.com/thewavepainter and www.facebook.com/OceanStudentExplorers.
Lizeth Cervantes
Ms. Cervantes received her bachelor's degree from the University of California, Berkeley in Political Science with a minor in English. During college, she started tutoring as part of her work-study program. See More
It was then that she realized she enjoyed working with young minds. After college, she worked with Native American Students for over ten years. Currently, she works for a non-profit organization that provides legal education and free legal consultation to the underserved population. In her free time, she is also pursuing a certificate program to become a certified court interpreter.
Cecilia Chow
Cecilia Chow is a high school science teacher at Innovation High School and an Extension Instructor for Sally Ride Science and Library NExT. See More
She received her Bachelor of Science in Physiology and Neuroscience from the University of California, San Diego, and Master of Arts in Teaching from the University of Southern California. Since 2006, she has spent her summers teaching at education programs to promote STEAM.
Shirli Cohen
Shirli Cohen received a B.S. in Bioengineering from UC San Diego and is excited to share her passion for STEAM with her students. See More
She is currently researching ways to help human cells repair their own DNA using lasers and other light sources. In the past, she has studied bacteria from the International Space Station and the applications of placental cells in regenerative medicine. Shirli's favorite part of research is coming up with new and exciting questions, and being equipped with the right tools to figure out the answers. She hopes to instill this sense of curiosity and creativity in all of her students.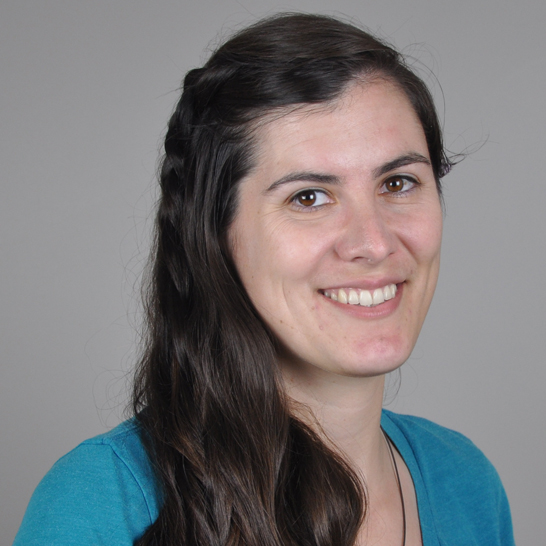 Kayleen Fulton
Kayleen received her undergraduate degree in chemistry before moving up to Alaska to work for an oceanographer at an environmental non-profit (Prince William Sound Science Center). See More
Her skills and passions lie in lab and field work, which she continues in her graduate studies at the Scripps Institution of Oceanography. Her current work is in the California Current Ecosystem, looking at the effects of iron limitation on an opaline type of plankton called diatoms. Kayleen is excited to be able to work on research vessels as part of her research and is excited to share her love for the marine world with aspiring ocean scientists. The path to working in the marine sciences isn't always clear for students who don't already have parents or family friends in the field and her goal is to help kids understand how to create a plan to get there. Her teaching experience is in private tutoring and in volunteer positions teaching oceanography concepts to groups of middle school students from underrepresented areas of San Diego.
Jessica Fung
Jessica Fung is a undergraduate student at UC San Diego. She is currently working toward a Bachelors of Science in Human Biology. See More
Jessica is an aspiring physician and is passionate about mentorship and teaching. She was previously heavily involved in facillitating STEAM literacy and education through teaching and guiding elementary students to complete their own science fair projects. She is continuing to pursue this passion through her involvement through Tritons for Sally Ride Science and teaching with Library NeXT.
Jose Guaro
Jose Guaro is an undergraudate student at UC San Diego studying Mathematics and Computer Science. Even before entering UCSD, Jose has worked as volunteer in his community, teaching and leading computer science classes at his former elementary school. See More
Due to this introduction of CS curriculum at the elementary level and the positive impacts it has had on students, today, all ten public elementary schools in Jose's hometown of National City now host afterschool coding clubs for all students. Jose deeply values the role of education in the growth of his community and makes it his goal to give back to the community that has raised him. Currently, Jose presides over an organization called "CS foreach" which aims to address the problems of equity and access when it comes to CS education. He hopes to share his appreciation for learning and education to all his students.
Aurora Guild
Aurora is a student at UC San Diego studying Environmental Systems of Ecology, Behaviour, and Evolution. She has been a tutor for six years, working in math and the natural sciences with middle school students. See More
She is involved in marine biochemistry research at Scripps Institution of Oceanography, and has held a research position there for a year. She began working with Varsity Tutors in 2017, and has been a biology and chemistry tutor for them for the last year as well. This is her first year teaching in the Sally Ride Science program, starting a class on hands-on physics and chemistry; "Electric Vegetables".
Shirley Han
Shirley is an undergraduate student at the University of California, San Diego studying Cognitive Science with Specialization in Machine Learning and Neural Computation as well as Computer Science. See More
She has a goal to improve STEAM education ever since she saw the lack of interst and resources in STEM in her community. She was involved with Learning Equality to help find ways to pinpoint different optimization for the Kolibri offline educational application for low resource communities. In addition, she is involved with CS Foreach, Triton Engineering Student Council, and Society of Women Engineers, where she actively promotes STEAM education through workshops, hackathons, and professional development events. She began working with Sally Ride Science program last Spring Quarter and have taught Website Design classes. LinkedIn: https://linkedin.com/in/shirley-han/
Alex Hangsterfer
Alex Hangsterfer manages the Geological Collections at Scripps Institution of Oceanography (SIO). She has been managing the collections that consist of sediment cores and dredged rocks for 9 years. See More
Before that, she earned her Masters degree in Oceanography from SIO and her BS from Roger Williams University in Environmental Chemistry and Biology. She also worked and interned at Woods Hole Oceanographic Institution and the Marine Biological Laboratory in Woods Hole, MA before coming to SIO 13 years ago. Although science is a major passion for Alex, she considered going to art school when in high shcool and still draws and paints when not working or out on a mountain somewhere. Alex has a very diverse interest in the sciences and art, so her passion for STEAM is expressed in what she does in her career, as well as what she does in her free time. She likes to inspire students to take chances and try different things and realize that failing is not trying. Alex has been teaching with Sally Ride Science since the program began and looks forward to teaching with the program for a long time to come!
Christopher Johnson
Christopher Johnson is a geophysics researcher at Scripps Institution of Oceanography with a PhD from UC Berkeley and a BS degree from Georgia Tech in Earth Science. See More
His research focuses on understanding earthquakes and faulting processes. In the Bay Area he was actively involved with educational outreach by visiting underrepresented schools to discuss with students what is geologically known about their community. Currently, he is apart of the UCSD Extension Library NExT program to continue engaging young adults with geology, physics, and computation exercises that explore the Earth.
Sharon Jones
Sharon Jones has been involved in education world since 1992 when she covered San Diego Unified School District as a reporter for the San Diego Union-Tribune. See More
She received a master's degree in educational technology from San Diego State University in 1998 and became involved in distance and online learning environments. She worked with SDSU professors to convert stand-up courses to online courses. She developed an instructional manual for Getty Conservation Institute on emergency preparedness. She has assisted her children's classroom teachers with many literacy projects. She has a master's degree in journalism from Columbia University. She has worked with many nonprofits on education and communication projects, including website design and video and newsletter production. Communications clients include The San Diego Public Library Foundation, the Boy Scouts of America (Los Angeles), and Postpartum Health Alliance. Media employers included: San Diego Union-Tribune, The Associated Press, and The Los Angeles Times.
Thomas Kearney
Thomas Kearney earned a Bachelor of Arts degree in Communications-Visual Arts from UCSD Muir College. He subsequently worked in advertising for a full service agency. See More
Clients included Handyman (homecenter), IVAC (IV infusion pumps), Kragen Auto Supply, Equitable Life Leasing (high technology equipment leasing), and others. Additionally he was employed as Director of Operations at a National Yellow Pages specialty agency. Switching focus, he applied his skills to Software Quality Assurance. During this time he was a Software Tester and a Database Support Specialist. He spent 5 years as a Software Quality Assurance Manager. The next decade was filled with caring for elderly parents, first his wife's and then his own. Along the way Tom enjoyed sixteen years of involvement with youth as a Boy Scout volunteer, which served to round out his experience with the age groups he has been working with for UCSD Extension. During the summer of 2018, Tom re-entered the formal job market serving as an Instructor Assistant with UCSD Extension for the Program Your Future classes. This fall he continues to be involved with the ACT/SAT prep classes, the Program Your Future program and the Library NExT classes.
Anika Kenion
Anika Kenion received a BA in Integrative Biology from UC Berkeley with an emphasis on Ecology, Evolution and Organismal Biology. See More
She has taught for several summers in the Ocean Sciences Program with the Prevent Drowning Foundation of San Diego. In addition, she spent the last year in Puerto Rico mentoring college students and engaging in relief work. Currently, she is an Educator at SeaWorld and beginning to substitute teach in San Diego County. She is interested in all things ocean and would love to continue exploring the relationship between the ocean and art. "You might not ever find the meaning of life, but you can find meaning within life. By doing what you love and loving others by what you do."
Joe Kennedy
Joseph Kennedy is an architectural designer, writer, artist and filmmaker who specializes in sustainable building, ecological design, and community development. See More
After many years of teaching sustainable building techniques in Africa, Asia, Europe, United States and South America, he now teaches architecture as an assistant professor at NewSchool of Architecture & Design in San Diego. He also serves as a research affiliate with the San Diego firm, Davy Architecture, where he heads up research initiatives for the utilization of tire-derived products and other recycled and natural materials for use in the building industry. Kennedy is a co-founder of the organization Builders Without Borders, an international network of ecological builders who advocate the use of local, affordable materials in construction. A two-time Graham Award winner, Kennedy is widely published in journals, proceedings and books. He also co-edited The Art of Natural Building, now in its greatly expanded second edition, and edited Building Without Borders. Since 2013 he has presented his research in earthen construction, ecological building and humanitarian architecture at numerous academic and professional conferences, including the Terra2016 World Congress on Earth Architectures in Lyon, France. He is passionate about solving problems through architecture, and empowering students of all ages to embrace Design Thinking as a powerful tool to address the issues of our day.
Kalyani Kottilil
Kalyani Kottilil is third year undergraduate student studying Bioinformatics at UCSD. She is very interested in the intersections between healthcare, technology, and design, and has applied these interests in her past and current experiences See More
During her internship at Gilead Sciences, she contributed to Hepatitis B research by utilizing a combination of computer science and biology principles. At school, she works at the Center for AIDS research and the Gage Lab of Neuroscience at the Salk Institute. Aside from work and school, she enjoys drawing and painting and has been interested in art since she was very young. Kalyani believes that where diverse disciplines meet is where the most innovation is seen, and she hopes to ultimately teach this interdisciplinary way of thinking to her students.
Cynthia Matzke
Cynthia Matzke is an explorer and ocean science communicator who creates STEAM courses by taking lessons from the field into the classroom. See More
With a degree in journalism and a master's from UCSD/Scripps in Marine Biodiversity and Conservation, she began producing a documentary called Spiral Pacific which tells the story of remote ocean ecosystems and the cultures that depend upon them. She has sailed over 10,000 nautical miles on expeditions to bring these ocean stories to students and audiences worldwide. As part of an injured marine wildlife responder team, Cynthia has training assisting with humpback whales, dolphins, sea lions, sea turtles and oiled bird rescues. She is an Adjunct Professor at NewSchool of Architecture + Design and teaches science, research and communications courses. As an underwater researcher and Explorers Club Fellow, Ms. Matzke "takes a deep dive into marine ecology" to study and film marine life worldwide, from the tropics to the poles. For more information: https://spiralpacific.org/about-us.
Manju Muralidharan
Manju Muralidharan has a Master's Degree in Computer Science from Illinois Institute of Technology, Chicago and a Bachelors degree in Computer Engineering from Anna University, India, See More
She started her career as a Web Developer for Oracle Financial Services Software in Bangalore, India. After moving to the United Stated she worked as an Instructor at the IIT Computer Discovery After School programs in Chicago from 2013 to 2015. She combines her passion for teaching, love for technology and penchant for crafting to teach a variety of courses including Lego Mindstorms, Android App Design, Craft - Electronics, DIY Robots for Library NExT through UCSD Extension and as a volunteer & official vendor for the San Diego Public Libraries.
James Newton
James Newton is a professional embedded systems engineer, specializing in robotics and data logging. Although James is self-taught and holds no degrees See More
his communications and colaborative skills have always lead to meaningful employment and association. James has a deep love of making and teaching which lead him to join a small volunteer group which brought the Maker Faires to San Diego starting in 2013. This "Makers Guild" has continued to provide James an outlet for volunteer work, activities, and events geared towards teaching people of all ages the technical skills required to make interesting things. James started with UCSD Extension in 2018 by teaching the introductory course for the Program Your Future certifications, and hopes to continue in similar activities as time allows.
Lois Peterson
Lois Peterson is a teacher in El Cajon, California and is dedicated to incorporating STEAM activities into her classroom curriculum whenever possible. Prior to teaching El Cajon, she taught in Lakeside and worked to bring STEAM activities to an underserved population; she presented about her STEAM curriculum at the Ignite conference at UCSD in the Spring of 2018, See More
Before teaching in East County, Mrs. Peterson started the STEAM curriculum at Notre Dame Academy in Carmel Valley, CA., along with the art and science teachers and taught STEAM, Math and English there for 4 years.
Prior to teaching in California, Mrs. Peterson taught in Montgomery County, Maryland, where she received training in STEAM and also in the International Baccalaureate Curriculum, and was the I.B. coordinator for Newport Mill Middle School in Wheaton, MD. She has been teaching since 1990 and has always been interested in integrated curriculum and STEAM related activities.
She has been teaching in the Sally Ride Science Program for the last 3 years and helped write the curriculum for "Messy Science/Earth on a table top". She has a B.A. in Communication Studies, a second B.A. in English and Speech Education and a Master's in Education, Curriculum and Instruction. When she isn't teaching, she loves spending time with her own science minded kids, Erin and Alden, and her husband, Mike; and hiking with their dog. Lois is looking forward to teaching her 4th summer at Sally Ride and unveiling some new curriculum that she has been developing. She loves science and exploring new ways of learning!
Reesha Rajen
Reesha Rajen has earned her Associate's Degree in Mathematics from MiraCosta College in Oceanside, CA. It was there at MiraCosta that she discovered her passion for teaching. See More
While a student, she served as a tutor for computer science and advanced mathematics courses. She also served as a Supplemental Instructional Leader for precalculus and trigonometry. Reesha supported her community through founding the Women in Computer Science student organization, as well as actively volunteering with her computer science professor at local STEM fairs for elementary students. Reesha wishes to use her background within computer science and mathematics to inspire other students to pursue careers in the sciences. As a participant in Sally Ride Science programs when she was younger, she hopes to give back to her community in the same way. Currently, Reesha is continuing her undergraduate studies in Computer Science & Engineering as a junior at the University of California San Diego.
Mackenzie Roberts
Mackenzie Roberts has worked for several years as a geologist, both in industry and as a researcher at Scripps Institution of Oceanography. See More
Additionally, she has experience substitute teaching in seven local San Diego school districts. She holds a B.S. degree in Earth Science from UCSD. Currently, she is working towards her Masters in Education degree at UCSD while obtaining her single subject Science teaching credential. She hopes to use this credential to teach high school sciences, particularly environmental and earth sciences. Mackenzie teaches Library NExT courses through UCSD Extension.
Madison Sanchez
Madison Sanchez works for the J. Craig Venter Institute in La Jolla, CA as a Laboratory Assistant in the Infectious Disease department See More
creating mutants to study genetic virulence factors in bacteria. Madison obtained her Associates Degree in Liberal Arts: Math and Sciences from Mira Costa College, and is soon to receive an additional Associates Degree in Biotechnology Sciences. Through her education, Madison has grown a passion for teaching and mentorship, having assisted courses ranging from Chemistry to Introductory Dance. She has volunteered at multiple STEAM events through the San Diego area and is enthusiastic to spread the knowledge and love of science. She is currently attending UC San Diego as an undergraduate student in pursuit of a B.S. in Chemistry/ Biochemistry.
Gigi Terzian
Gigi Terzian is presently a Librarian for San Diego Public Library, where she is involved in various special projects, such as, supporting the development of public technology labs and takes part in various library committees, such as the Technology Advisory Board. See More
She began her career with the library in 1999, and in 2009 simultaneously, began freelance work as a graphic designer. Her passions allowed her to implement creative educational tech workshops in the library's IDEA Lab (Innovation & Digital Expression Activity Lab), where teens could gain 21st century technology skills in graphic, animation, and 3D design, as well as, audio/visual, and coding workshops. In 2017, she was awarded the California Library Association New Technology Leader Award. Gigi obtained her Masters in Library and Information Science from San Jose State University, Bachelors of Nutritional Science from San Diego State University and Interior Design Certificate from San Diego Mesa College.
Alan Yang
Alan Yang is currently a programmer analyst and a visualization specialist at Scripps Institution of Oceanography where he as worked for the last 5 years. See More
He works with a range of different Scripps Institution of Oceanography scientists (e.g., seismologists and oceanographers) to explore novel ways to convey scientific information. Yang has been the lead developer on projects creating web-based educational games pertaining to earthquakes and glaciology. He has also been integral in developing educational video games for use in programs at the Birch Aquarium at Scripps and other venues throughout the San Diego Region. He is the point person responsible for user interface design and programming for these video games. Yang was one of the earliest adopters to use the Xbox 360 Kinect in projects that encompass both art and science.